Regular price
Sale price
$19.99 USD
Unit price
per
Sale
Sold out
Love your coffee but want something to stave off jitters? Meet Focusing Cocoa – the adaptogenic latte mix with a focus-promoting blend of functional mushrooms and adaptogens! Enjoy a delicious, energizing boost with every cup — and keep your head in the game!
Jam-packed with fruiting body adaptogens like Reishi and Lion's Mane, this cocoa has a chocolate-y flavor with a mood-lifting effect that'll help you hustle. Use it as a coffee alternative to save yourself from a caffeine crash, or add it to your regular cup for a jolt of productivity.
"I spike my morning coffee with this mix literally every day to give me the focus I need!" -Chris
Whip into a hot latte, mix into a smoothie, or even bake with it — you get to decide. Vegan, Gluten-free and 20 servings per container.

Share
Benefits

While everyone's system is different, the short answer is YES. Similar to caffeine, plant based compounds often have profound detectable effects on us. The herbs we've picked have been in ancient medicines for years, and now we're bringing our expertise blending profiles right to your cup.
Ingredients

Alkalized Cocoa Powder*, Coconut Sugar*, Chaga Mushroom 8:1 extract*, Reishi Mushroom 8:1 Extract*, Lions Mane Mushroom 8:1 Extract*, Cordyceps Mushroom 8:1 Extract*, Gotu Kola Leaf*, Mesquite Whole Pod*, Ashwagandha Root*, Stinging Nettle Leaf*, Yacon Root*, Fo-ti Root*, Himalayan Shilajt, Cinnamon Bark*, Guarana Seed*, Himalayan Pink Salt*, *Organic Ingredient
How to use

Mix 1 tsp with a splash of hot water. Stir to dissolve, and then mix in 8oz of warm milk of your choice. Optional: Add sweetener.

Taste great as a hot or iced latte, in a smoothie, or in delicious baked goods!
What is an adaptogen?

We hope you love our hand-crafted botanical skincare, but if you don't love it, let us know and we'll make it right!
View full details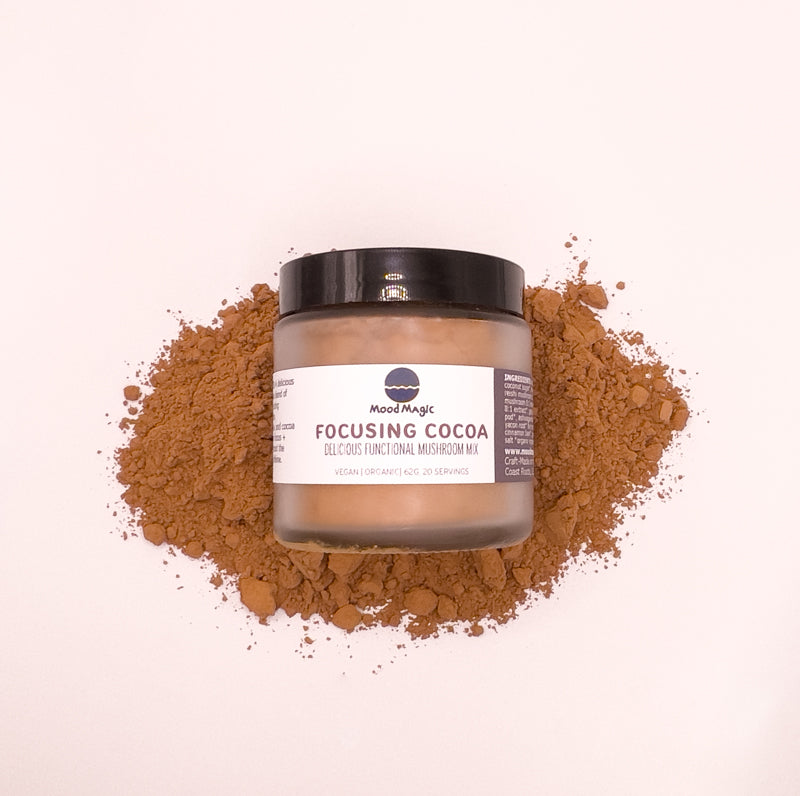 Our products are formulated in-house and produced in small craft batches
Every ingredient in every product has a role and a purpose. And we never use alcohol, phthalates, or parabens. The end result is potent, gentle simplicity where whole plant medicine meets modern science for effective results. No gimmicks, no overnight fixes – Seed Theory supports the long term health and beauty of your skin.
Cruelty Free

All of our ingredients are certified cruelty free, and nothing we make isevertested on animals

Always Vegan

We only use vegan ingredients in our products. It's great for animal wellbeing and for lowering our environmental impact

No Fragrances

Our products are made with housemade whole plant extracts, natural hydrosols, and essential oils

Botanical Powered

We start whole plant botanicals and flowers, because we think of plants as medicine for your skin